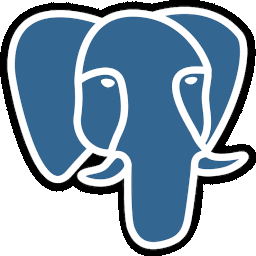 200
Average downloads per day
2016-05-03
Last published
Npgsql
3.0.7
Npgsql is a .NET data provider for PostgreSQL, 100% implemented in C# code. PostgreSQL 9.x and above is officially supported, other versions may work.
To install Npgsql, run the following command in the Package Manager Console
Install-Package Npgsql -Version 3.0.7
Owners
Authors
Copyright
Copyright 2002 - 2015 Npgsql Development Team
Tags
Dependencies
This package has no dependencies.
Version History
| Version | Downloads | Last updated |
| --- | --- | --- |
| Npgsql 3.1.0-beta0001 | 0 | Thursday, May 5, 2016 |
| Npgsql 3.1.0-alpha6 | 12,477 | Monday, December 7, 2015 |
| Npgsql 3.1.0-alpha5 | 3,393 | Wednesday, November 18, 2015 |
| Npgsql 3.1.0-alpha4 | 56 | Wednesday, November 18, 2015 |
| Npgsql 3.1.0-alpha3 | 1,971 | Friday, October 16, 2015 |
| Npgsql 3.1.0-alpha2 | 183 | Friday, October 16, 2015 |
| Npgsql 3.1.0-alpha1 | 1,213 | Sunday, September 6, 2015 |
| Npgsql 3.0.7 (this version) | 964 | Tuesday, May 3, 2016 |
| Npgsql 3.0.6 | 709 | Sunday, May 1, 2016 |
| Npgsql 3.0.5 | 43,627 | Friday, January 1, 2016 |
| Npgsql 3.0.4 | 8,360 | Sunday, December 6, 2015 |
| Npgsql 3.0.3 | 23,908 | Sunday, September 27, 2015 |
| Npgsql 3.0.2 | 8,627 | Friday, September 4, 2015 |
| Npgsql 3.0.1 | 9,897 | Tuesday, August 18, 2015 |
| Npgsql 3.0.0 | 5,885 | Friday, August 7, 2015 |
| Npgsql 3.0.0-rc0002 | 635 | Friday, July 17, 2015 |
| Npgsql 3.0.0-rc0001 | 190 | Sunday, July 12, 2015 |
| Npgsql 3.0.0-beta0001 | 835 | Monday, May 25, 2015 |
| Npgsql 2.2.7 | 18,606 | Friday, September 18, 2015 |
| Npgsql 2.2.6 | 3,777 | Thursday, August 27, 2015 |
| Npgsql 2.2.5 | 58,558 | Wednesday, March 11, 2015 |
| Npgsql 2.2.4.3 | 11,194 | Friday, February 6, 2015 |
| Npgsql 2.2.4.1 | 4,759 | Tuesday, February 3, 2015 |
| Npgsql 2.2.3 | 28,077 | Wednesday, November 26, 2014 |
| Npgsql 2.2.2 | 7,655 | Saturday, November 1, 2014 |
| Npgsql 2.2.1 | 9,104 | Wednesday, September 24, 2014 |
| Npgsql 2.2.0 | 5,154 | Monday, September 1, 2014 |
| Npgsql 2.2.0-rc2 | 847 | Sunday, August 17, 2014 |
| Npgsql 2.2.0-rc1 | 305 | Tuesday, August 5, 2014 |
| Npgsql 2.2.0-beta1 | 184 | Wednesday, July 23, 2014 |
| Npgsql 2.1.3 | 17,177 | Wednesday, April 9, 2014 |
| Npgsql 2.1.2 | 3,166 | Friday, March 28, 2014 |
| Npgsql 2.1.1 | 5,776 | Friday, March 21, 2014 |
| Npgsql 2.1.0 | 1,623 | Wednesday, March 19, 2014 |
| Npgsql 2.1.0-rc1 | 733 | Sunday, February 9, 2014 |
| Npgsql 2.1.0-beta1 | 1,362 | Thursday, December 26, 2013 |
| Npgsql 2.0.14.3 | 23,194 | Saturday, December 21, 2013 |
| Npgsql 2.0.13-beta1 | 1,549 | Sunday, July 14, 2013 |
| Npgsql 2.0.12.1 | 28,594 | Monday, December 17, 2012 |
| Npgsql 2.0.11 | 22,735 | Sunday, February 6, 2011 |