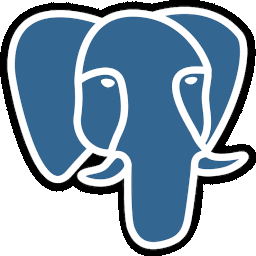 14,349
Downloads of v 3.0.3
2015-09-27
Last published
Npgsql
3.0.3
Npgsql is a .NET data provider for PostgreSQL, 100% implemented in C# code. PostgreSQL 9.x and above is officially supported, other versions may work.
To install Npgsql, run the following command in the Package Manager Console
PM> Install-Package Npgsql -Version 3.0.3
Owners
Authors
Copyright
Copyright 2002 - 2015 Npgsql Development Team
Tags
Dependencies
This package has no dependencies.
Version History
| Version | Downloads | Last updated |
| --- | --- | --- |
| Npgsql 3.1.0-alpha5 | 630 | Wednesday, November 18 2015 |
| Npgsql 3.1.0-alpha4 | 30 | Wednesday, November 18 2015 |
| Npgsql 3.1.0-alpha3 | 1,377 | Friday, October 16 2015 |
| Npgsql 3.1.0-alpha2 | 129 | Friday, October 16 2015 |
| Npgsql 3.1.0-alpha1 | 1,023 | Sunday, September 06 2015 |
| Npgsql 3.0.3 (this version) | 14,349 | Sunday, September 27 2015 |
| Npgsql 3.0.2 | 7,260 | Friday, September 04 2015 |
| Npgsql 3.0.1 | 6,551 | Tuesday, August 18 2015 |
| Npgsql 3.0.0 | 3,916 | Friday, August 07 2015 |
| Npgsql 3.0.0-rc0002 | 537 | Friday, July 17 2015 |
| Npgsql 3.0.0-rc0001 | 155 | Sunday, July 12 2015 |
| Npgsql 3.0.0-beta0001 | 783 | Monday, May 25 2015 |
| Npgsql 2.2.7 | 6,258 | Friday, September 18 2015 |
| Npgsql 2.2.6 | 2,798 | Thursday, August 27 2015 |
| Npgsql 2.2.5 | 46,734 | Wednesday, March 11 2015 |
| Npgsql 2.2.4.3 | 9,868 | Friday, February 06 2015 |
| Npgsql 2.2.4.1 | 4,197 | Tuesday, February 03 2015 |
| Npgsql 2.2.3 | 19,138 | Wednesday, November 26 2014 |
| Npgsql 2.2.2 | 6,943 | Saturday, November 01 2014 |
| Npgsql 2.2.1 | 8,306 | Wednesday, September 24 2014 |
| Npgsql 2.2.0 | 4,836 | Monday, September 01 2014 |
| Npgsql 2.2.0-rc2 | 682 | Sunday, August 17 2014 |
| Npgsql 2.2.0-rc1 | 263 | Tuesday, August 05 2014 |
| Npgsql 2.2.0-beta1 | 157 | Wednesday, July 23 2014 |
| Npgsql 2.1.3 | 16,021 | Wednesday, April 09 2014 |
| Npgsql 2.1.2 | 3,054 | Friday, March 28 2014 |
| Npgsql 2.1.1 | 1,732 | Friday, March 21 2014 |
| Npgsql 2.1.0 | 585 | Wednesday, March 19 2014 |
| Npgsql 2.1.0-rc1 | 687 | Sunday, February 09 2014 |
| Npgsql 2.1.0-beta1 | 1,262 | Thursday, December 26 2013 |
| Npgsql 2.0.14.3 | 21,432 | Saturday, December 21 2013 |
| Npgsql 2.0.13-beta1 | 1,482 | Sunday, July 14 2013 |
| Npgsql 2.0.12.1 | 26,930 | Monday, December 17 2012 |
| Npgsql 2.0.11 | 21,287 | Sunday, February 06 2011 |