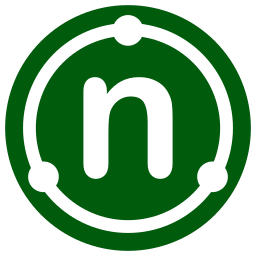 7,137
Downloads of v 3.7.0
863
Average downloads per day
2017-07-14
Last published
NUnit Console Runner - Deprecated:...
3.7.0
This package is now obsolete and has been replaced by the NUnit.Console package.
It includes the nunit3-console runner and test engine for version 3 of the NUnit unit-testing framework.
The following extensions are included with this package:
* NUnitProjectLoader - loads tests from NUnit projects
* VSProjectLoader - loads tests from Visual Studio projects
* NUnitV2ResultWriter - saves results in NUnit V2 format.
* NUnitV2FrameworkDriver - runs NUnit V2 tests.
* TeamCityEventListener - supports special progress messages used by teamcity.
Other extensions, if needed, must be installed separately.
To install NUnit Console Runner - Deprecated: Use NUnit.Console, run the following command in the Package Manager Console
Install-Package NUnit.Runners
Release Notes
This release uses the latest version of the TeamCityEventListener extension.
Owners
Authors
Copyright
Copyright (c) 2017 Charlie Poole
Tags
Dependencies
Version History
| Version | Downloads | Last updated |
| --- | --- | --- |
| NUnit Console... 3.7.0 (this version) | 7,137 | Friday, July 14, 2017 |
| NUnit Console... 3.6.1 | 54,824 | Tuesday, March 7, 2017 |
| NUnit Console... 3.6.0 | 40,174 | Saturday, January 14, 2017 |
| NUnit Console... 3.5.0 | 51,686 | Wednesday, October 12, 2016 |
| NUnit Console... 3.4.1 | 145,415 | Friday, July 1, 2016 |
| NUnit Console... 3.4.0 | 7,101 | Saturday, June 25, 2016 |
| NUnit Console... 3.2.1 | 84,479 | Tuesday, April 19, 2016 |
| NUnit Console... 3.2.0 | 66,444 | Saturday, March 5, 2016 |
| NUnit Console... 3.0.1 | 74,618 | Wednesday, December 2, 2015 |
| NUnit Console... 3.0.0 | 26,883 | Tuesday, November 17, 2015 |
| NUnit.Runners 2.6.4 | 704,976 | Wednesday, December 17, 2014 |
| NUnit.Runners 2.6.3 | 302,395 | Friday, October 11, 2013 |
| NUnit.Runners 2.6.2 | 89,684 | Tuesday, October 23, 2012 |
| NUnit.Runners 2.6.1 | 23,615 | Sunday, August 5, 2012 |
| NUnit.Runners 2.6.0.12051 | 32,034 | Thursday, February 23, 2012 |